To Corinth Coca-Cola Bottling Group, the community is part of our family. Being involved in the communities in which we are located is essential. We partner with events all across our territory and this association allows us to become deeply rooted throughout the communities we serve.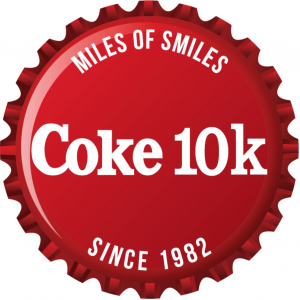 Corinth Coca-Cola Bottling Group is committed to serving our communities and is strongly dedicated to health and fitness within those communities. The Coke 10k is the largest consecutively run 10k foot race in Mississippi! Click below to learn more about the history of the Corinth Cola-Cola Classic 10k Run and how you can be a part of this Corinth Coke tradition!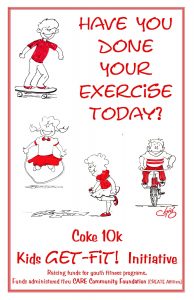 Coke 10k and Magnolia Regional Health Center Foundation offer a special physical fitness incentive for the elementary students of Corinth and Alcorn County School Districts. The Coke 10k Kids Get Fit Initiative provides in-school administration and materials for a four-week curriculum designed to meet the physical activity goals outlined by the USDA. The core objective of the program is to develop character skills such as: encouraging your friends, keeping a positive attitude, setting and achieving goals, and understanding the importance of a healthy lifestyle.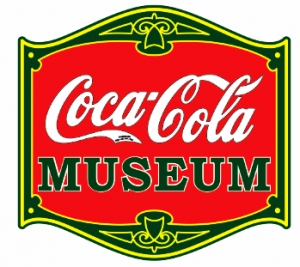 At Corinth Coca-Cola Bottling Group, we are proud of our unique, over 110 year history. To preserve this fascinating chronicle, we have created an exceptional collection of authentic Coca-Cola memorabilia, old-fashioned drink machines, and other items from the Soda Fountain Era.
Our Corinth Coke Museum is located across the street from Corinth Coca-Cola Headquarters (601 Washington Street, Corinth, MS 38834) and offers free admission. Click below to learn more. 
Our Hydration Station, located at the finish line of the Coke10k in Downtown Corinth – right down the street from our headquarters – provides a place for you to gear up or wind down from your run, walk, or ride! The Coke 10k Hydration Station offers: ample parking, nearby restrooms, music, trash receptacles, a running library, dog treats for your four-legged running partner, a cooling fan, a shower, a bike lift with air pump and tools, water fountain, picnic table, reduced price vending machine with sparkling and hydration Coca-Cola products, and more.